We know that going to church for the first time, even if you have been to other churches, can be nerve-wracking.  We want to make sure you enjoy your time with us.
Before you visit you can:
Your visit
Feel free to just turn up, for either our main Sunday service at 10:30am.
What happens if you have children and want to come to our 10:30am service?  
If you have a child over 2 years old, they are very welcome to join in the relevant activity group which we run for children aged between 2 and 14 years during the main service.  Children will be invited to join their groups after the first set of songs. The children are then accompanied back into the service towards the end of the service. They will then join you, and you can enjoy the last part of family worship together.  Our service normally finishes around 12 noon.
If your child is under 2, you are very welcome to enjoy the service with your little one, we also have a family room at the rear of the church which has toys and is sound-proofed, but you can hear the service through speakers.
Any questions? If you have any other questions about bringing your family to church for the first time, please contact the office 
Accessible facilities
We have a disabled toilet at the rear of the main church near the front entrance.  You can also find a baby change facility here.  At the main front entrance, there is also a ramp to help wheelchair users or people with pushchairs. More toilets are available in the Welcome Area which is the area between the church and the church hall and there is a side entrance here.
All our 'words' from our services are projected onto the screen.  If you find these difficult to read, please let someone from our Welcome Team know (who are the people that greet you at the main entrance) as we have large print service sheets available for people with visual impairment.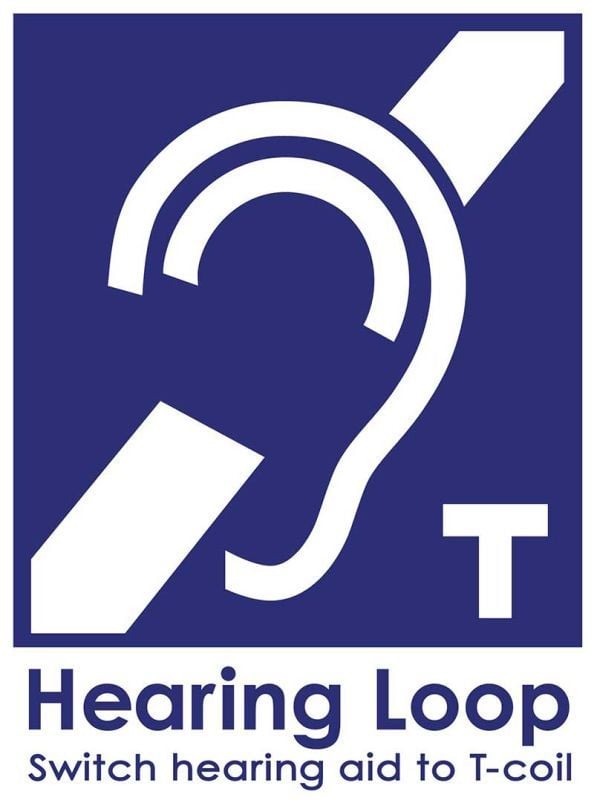 The worship area is equipped a hearing loop (audio induction loop), please turn your hearing aid to the T setting.
Filming the Services
Notice to people attending our services in person:
Our services are filmed and streamed live to the internet, via YouTube and are available to view by people across the world.
Recordings of services will appear on the Bromley Baptist Church YouTube channel, normally the day after the service, these are available to view by people across the world.
It is not our intention to film members of the congregation during the service but it is possible that people may be in camera shot if they sit in the front rows of chairs or need to leave their seat during the service.