Tuesday Programme is a time for good company, prayer and reflection, where everyone is welcome.
Every Tuesday, from 10am we welcome anyone who is free during the day to come and meet together, for as long as they want and to join us for a short traditional service.
What happens at Tuesday Programme
10am-12pm: Pop in for conversation and refreshments.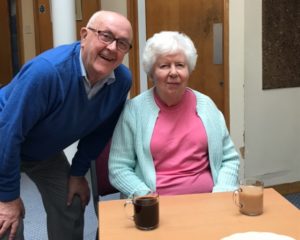 12pm-12:30pm: Stay for a traditional, reflective service.
12:30pm-1pm: A light lunch is served.
1pm-1:30pm:After-lunch activity or conversation.
To find out more contact the church office or call 020 8460 3307.